Milking Detachers

Milking Detachers -
Easy Start
For easier and quicker Milking;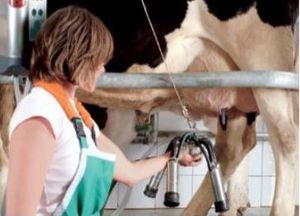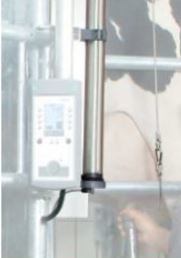 Milk stalls fitted with Easy Start make the milking routine quicker and easier.
Normally the operator must first push the start button to start milking and secondly pull the ACR rope.
EasyStart does these steps automatically. Lifting the cluster will release the ACR rope to allow the cluster to be easily moved into the milking position. Easy Start takes over the start of the milking process for you.
A sensor in the Easy Start unit registers the lifting of the milking unit and sends a signal to the control unit.
Pulsation and milking vacuum are started immediately and the cluster is ready for attachment.
After a few hours working with Easy Start you'll wonder how you managed without it.
Easy Start is not only for new installations - it can be retrofitted to existing Westfalia Surge stainless steel ACR cylinders.
Compatible with the following control units:
* Metatron 21 and Select 21
* DeMax 55
* Dematron 70
TRUCK DELIVERY SERVICE
24 /7 BREAK DOWN SERVICE
Ph: 03 58712 433