Misting Kits - DIY
Misting Kits - D.I.Y.
Due to popular demand Ozmist Misting Systems has introduced a Low Pressure Misting Ring for use with a high velocity fan and garden hose.
Our Low Pressure Misting Systems use the principle of evaporative air conditioning to create a "cool change" when ever you need it. Low pressure misting fans are perfect for use at home or work.
FEATURES:
* Made from high pressure components - they are designed to last for years.
* Each missing ring is fitted with 3 specially designed misting nozzles.
* The 150mm in line filter ensures nozzle blockages are all but elimated.
* Easy to set up! Simply fit the ring to the face of a fan, connect to a graden hose & enjoy cool, refreshing mist anywhere you want!
SPECS:
* Low pressure misting rings can be mounted to any fan that is laying around the place that is 650mm in diameter or above.
*Misting rings can also be fitted to a wall mount fan or pedestal fan.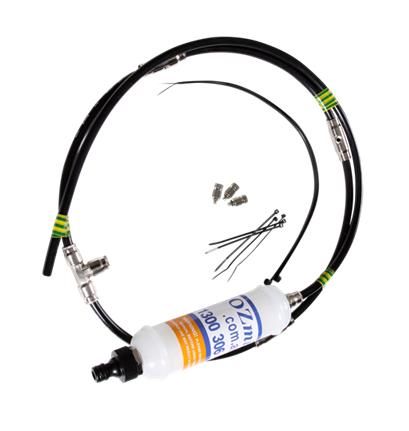 TRUCK DELIVERY SERVICE
24 /7 BREAK DOWN SERVICE
Ph: 03 58712 433